infinity foods
Shop
A Thriving Worker Co-Operative
Set in the heart of Brighton's North Laine, Infinity Foods Shop has one of the largest selection of organic and natural vegetarian and vegan foods in the South East. We also cater for a range of dietary needs, including gluten-free and raw food.
Fruit & Veg
All of our fruit and vegetables are organic and as much as possible is sourced locally.
Seasonal Veg
our
Groceries
Ethically sourced, largely organic, all our pre-packed foods are vegetarian, with most being suitable for vegans.
Read More
Wholefoods
From the beginning Infinity Foods has been committed to providing unadulterated natural foods. We have an extensive 'own brand' range, including our own-mix muesli, grains, pulses, flours, dried fruit and nuts, available in a range of sizes. The majority of products are available certified organic by the Soil Association.
Read more
body care
We stock an extensive and diverse range of cruelty-free health and beauty products, as well as supplements for supporting general health and wellbeing. We consider quality, the nature of the ingredients and the ethics of our producers – giving each equal weight.
Read more
Household
The products that we use in our homes have huge effects on both our health and the wider environment. Mainstream household products can often contain a cocktail of chemicals some of which are known to be toxic and many with unknown effects.
We have an ever growing range of household refills. We encourage our customers to reuse packaging and to reduce plastic waste.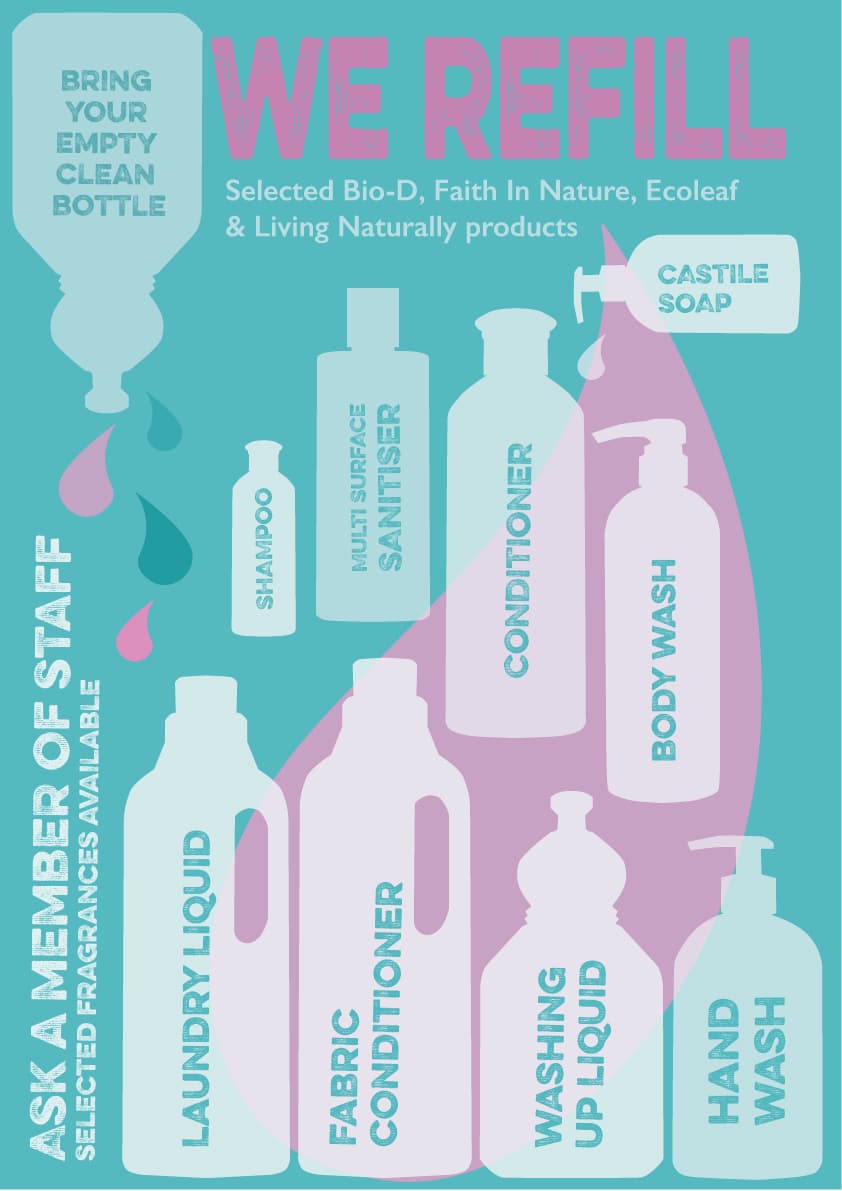 Read more