Infinity Food Box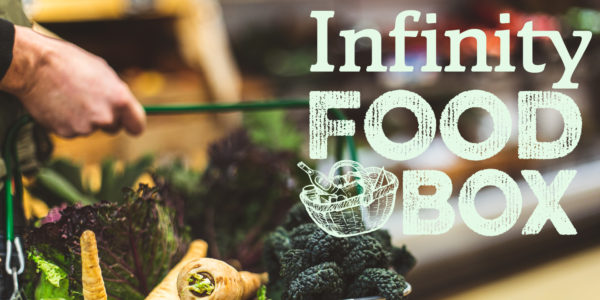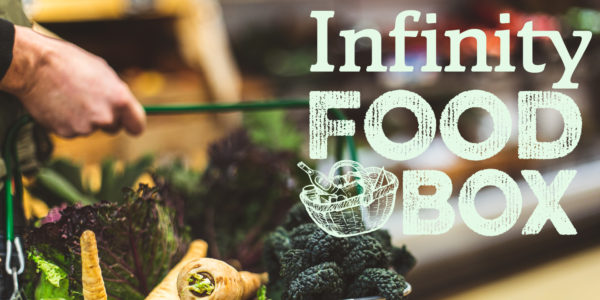 INFINITY Foods Co-operative Ltd. is delighted to have teamed up with Zedify to offer our community and the residents of Brighton & Hove a home delivery service* of essentials and key product lines, thereby, helping you self-isolate more effectively with the best quality natural and organic food to #StayHome.  
For the duration of the Covid-19 pandemic (or until further notice) we are introducing the 'Infinity Food Box'.
At the heart of Infinity Foods is a deep commitment to, and support for organic principles. The 'Infinity Food Box' – A box of organic fruit and vegetables, including an organic loaf of freshly baked bread from our in house bakery.

Our chosen delivery partner company Zedify are peddle powered which ensures no emissions so good for our shared local environment. Like so many responsible companies, Zedify has also taken additional extra precautions during the Covid-19 pandemic (for more info see here).
To find out if we can deliver to you, please consult the MAP here.
*This is a temporary service and, as it is currently in its trial phase, there may be the odd teething problem so we would kindly request your understanding and patience with us. 
We aim to deliver the best available quality organic food with the same level of service we provide in the shop & bakery.
We have endeavoured to keep our terms and conditions to a minimum in order to provide this service. Please note that we reserve the right to alter or terminate this service at any time. We will endeavour to honour all orders placed. However, when dealing with the best available natural and organic produce, inevitably both supply and demand means that out of stocks can occur. If so, we will try to operate a substitution policy that provides a similar product of equivalent weight, quality and/or value.
We hope this will ensure that those at the highest risk, and with the greatest need, will most benefit from this service. We Support our fellow key workers & NHS staff 
In the event of a dispute, we will endeavour to resolve this fairly and responsibility. However, our decision will be final and no correspondence will be entered into this decision.
Thank you for shopping with Infinity Foods. Stay Safe. #StayHome

Delivery days: Wednesdays & Fridays (subject to change. Any changes made that will affect any undelivered orders will be communicated to the customer as soon as possible.)
Orders must be completed by 12 pm 2 days before delivery so that our bakery can make the bread.
Bread ingredients and allergen info