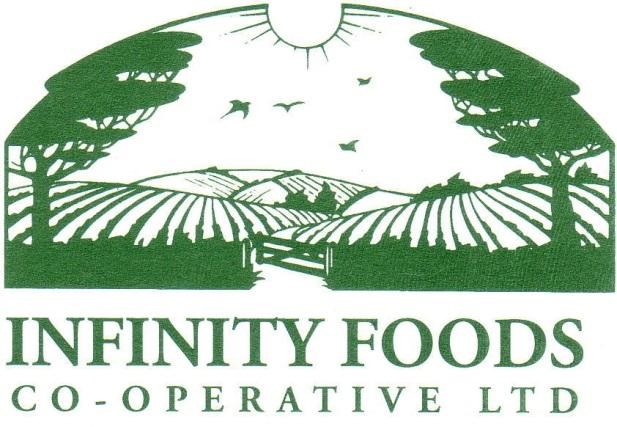 Infinity Foods Shop & Bakery is a thriving workers' co-operative in the heart of Brighton's North Laine established in 1971.
Being part of a workers co-operative is like no other job. Everyone works at all levels of the business, be it shop floor tasks like stocking shelves, serving on the till, dealing with deliveries, or being involved with developing the business and everything else that comes with running a busy shop.
We are looking for people passionate about selling organic products in an environmentally sound way, with knowledge of the kinds of products we sell, someone who enjoys working with the public and going above and beyond for the customer. You would also be someone who can work collectively with the co-operative in mind to help make business decisions that would reflect our values and the principles we follow.
Applicants need to be self-managing and keen to take on the responsibilities of shop-floor daily tasks. We want to see a willingness to work hard as part of a large dynamic team, as well as being fit enough to carry out a role which involves lifting and being on your feet for most of the day with great communication and team working skills.
We have three full-time equivalent vacancies that we are looking to fill as either full time (5 days) or part-time positions (2 or more days) in our busy shop at the heart of the North Laine, starting in July and August 2019. 
The position will involve a mix of shifts which can vary each week and will include some evening and weekend shifts. We would also be interested in applicants who only want to work on our evening and weekend shifts. We ask everyone to be available to work 50% of weekend days excluding 5 weeks holidays. We believe working full-time means having a good work-life balance, which to us means not working more than 5 days a week with many of our workers working less than this. We are signed up to the Brighton Living Wage campaign and the starting rate of pay is £9.00/hr, this is part of our pay structure and road to membership of our co-op.
If you would like to apply for this position, please visit our website, follow the contact link and select work for us. You will be asked to upload your CV and a covering letter saying why you think you would be a suitable applicant.
Applications will close on Friday 31st May 2019.