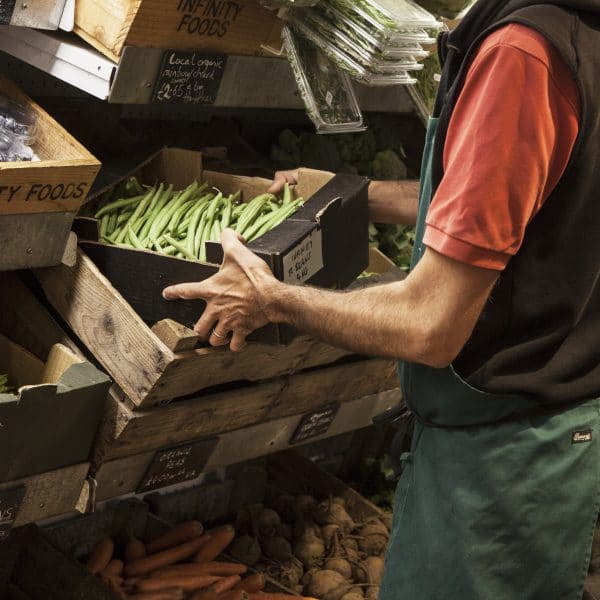 Would you enjoy working cooperatively as part of a team?
Do you love high quality, ethically sourced food, and support fair trade?
Do you enjoy interacting with customers in a busy environment?
Would you prefer being physically active, over sitting at a computer monitor all day?
If you answered 'yes' to the above questions, then you may be interested in applying to join our team at Infinity Foods.
We currently have one full-time position available at our busy shop at the heart of the North Laine, starting July/August 2017.
Each position is 35 hours per week, and will include some evening shifts and around 50% of weekends. The starting rate of pay is £8.45 per hour. We are a Brighton Living Wage employer.
You will need to have some experience working in retail, or a similar customer facing business, and a good knowledge of our products and principles will also be useful. You will need to be someone who enjoys customer service in an extremely busy environment, as well as being fit enough to carry out a role which involves lifting and being on your feet for most of the day.
If you would like to apply for this position, please go to our WORK WITH US contact form and fill it in!
Closing date for applications is 3rd July 2017.
Please note we do not accept paper CVs.